We deliver delicious bread and TENDRESSE.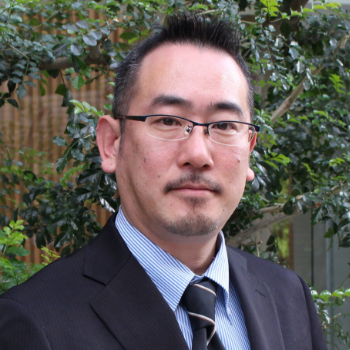 Chief Executive Officer Naoto Hamano
Saint-Germain is engaged in the business with the idea that "we would like you to enjoy fresh, delicious bread with peace of mind."
Since 1970, Saint-Germain has taken a bakery into the shop and brought it in a style called "oven fresh bakery," which offers freshly baked bread.
Under the motto of TENDRESSE (spirit of heart and soul), in order to ensure that people can enjoy fresh bread with peace of mind at any time, we have created careful products that have been handed down from the time of our founding, provided products that express our gratitude to our customers, developed products that adhere to materials and manufacturing methods, and conducted thorough quality control.
In addition, the Yokohama Plant has acquired FSSC22000 of the International Standards for Food Safety Systems and is making every effort to achieve the highest level of safety management by implementing quality management focused on production processes.
In order to deliver the bread that is indispensable to our customers' dining table, we will continue to respond sensitively to changes in the times and take on the challenge of increasing customer satisfaction together with our employees.
Company Overview
Company Name

Saint-Germain Co., Ltd.

Representative

Naoto Hamano

Head Office

688 Nippacho, Kohoku-ku, Yokohama-shi, Kanagawa

Year of Establishment

1934

Capital Stock

9.9 million yen

Ownership

100%

Primary business

We operate bakeries such as "Saint-Germain", "PREMIER SAINT-GERMAIN", "TENDRESSE", "FROMENT D'OR" and "LES DEUX MAGOTS" based in the Kanto region.

History

October 1934

Founded in Kamimeguro, Meguro-ku, Tokyo as a confectionery factory of Toyoko Department Store, Inc. (now Tokyu Department Store).

September 1948

Spun off from Toyoko Department Store Co., Ltd. as Toyoko Food Industry Co., Ltd.

October 1970

Opened the first "Saint-Germain" in Shibuya-ku, Tokyo.


August 1990

Opened the first "LES DEUX MAGOTS" in Shibuya-ku, Tokyo.

October 1993

Opened the first "FROMENT D'OR" in Setagaya-ku, Tokyo.

May 1994

Established SAINT-GERMAIN CO., LTD.

August 2003

Opened the first store of "PREMIER SAINT-GERMAIN" in Nakano-ku, Tokyo.

June 2004

Acquired the operations of Nichiro Baker's Co., Ltd. and managed it as the Hokkaido Division.

September 2005

Opened the first "TENDRESSE" in Yokohama City, Kanagawa.

December 2006

Spun off Hokkaido Business Unit was as HOKKAIDO-SAINT-GERMAIN CO., LTD.

November 2011

Relocated New plant to Kohoku-ku, Yokohama.

September 2017

Acquired FSSC22000 certification at Yokohama.

December 2022

Formed a capital alliance with create restaurants holdings inc.

Contact