Aiming to create restaurants loved by the locals.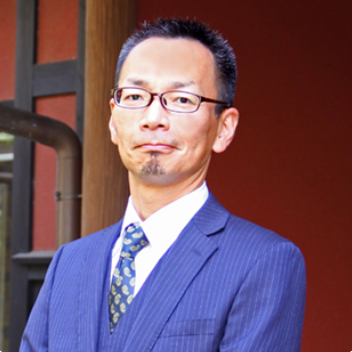 Chief Executive Officer Daihei Hino
We are a holding company which run two major brands, "ICCHOU" and "YOROZU-YA", and has been expanding in North Kanto area. Our first restaurant Yobe branch which is located in Tochigi opened in 1999. Currently we have 47 restaurants. We have been able to keep wide range of guest from kids, family to seniors. The restaurants have private rooms and also big banquet rooms and parking are available to accommodate meetings and any other occasions.

We have our own food production facility in Isesaki city in Gunma prefecture. The facility prepares about 70% of our menu which has more than 800 different kinds of recipes then deliver to each restaurant by our own truck. By realizing the stabile supply of ingredients and simplified cooking, we can offer customers more reasonable prices.
In addition, we have an in-house construction department. We build restaurant from scratch and also fix them quickly even for minor repairs. This is something other restaurant company do not have.
Our restaurants are stunning especially when they are lit up at night. Some customers even take photos of buildings.
Our mission is to continuously serve various menus to satisfy guests and provide precious time at our restaurants. We will try our best to make sure the locals will think about "ICCHOU" and "YOROZU-YA" for any kind of occasions.

We would like to provide an non-hierarchical working environment where people can share, and exchange ideas and opinions regardless of their positions. And we believe that not only company but also each indivisual would grow through many challenges.
Company Overview
Company Name

Icchou Inc.

Representative

Daihei Hino

Head Office

319-3 Kiyoharacho, Ota-shi, Gunma

Year of Establishment

November 2003

Capital Stock

9.9 million yen

Ownership

100%

Primary business

Operate Japanese reataurant "ICCHOU" and Yakiniku "YOROZU-YA"

History

August 1999

Open first "ICCHOU" in Yobe-cho, Ashikaga-shi, Tochigi

July 2003

Open first "YOROZU-YA" in Sakaino-cho, Kiryu City, Gunma

October 2011

Open first restaurant in Nagano (Komaki, Ueda)

December 2011

Achieve 30 stores

April 2017

Relocate central kitchen to Isesaki City Gunma

October 2019

Capital alliance with create restaurants holdings inc.