Aiming to create restaurants rooted in the community and loved by customers.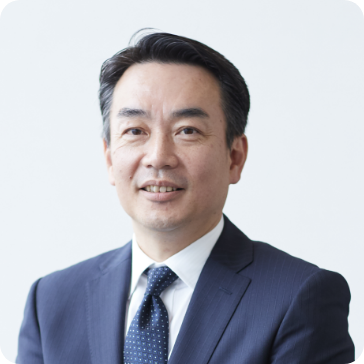 Chief Executive Officer Susumu Mochizuki
Since its founding in 1974 as a group company of Osaka Gas, KR FOOD SERVICE CORPORATION has been striving to achieve its goal of contributing to society through foods, in accordance with its corporate culture of "simplicity," "honesty" and "diligence."
In 2005, we became independent from the Osaka Gas Group. We have been a member of the Create Restaurants Holdings group and been playing a role in developing suburban stores since June 2015.
On December 1, 2018, we have changed the name of the company to KR HOLDINGS CORPORATION and have begun to take steps to become a multi-brand food company.
On September 1, 2022, we merged the holding company with the operating companies to form KR FOOD SERVICE CORPORATION with the aim of concentrating on strengthening our current business and promoting management efficiency.
The business environment surrounding food service industry is becoming increasingly uncertain.
Within this context, we will build a business model that responds to change with a focus on the suburban roadside. We will leverage our knowledge in "community based business" that we have cultivated over many years in the suburban roadside business and combine it with the brand development know-how of the Create Restaurants Group.

While taking on new challenges, we will continue to care for each stores and maintain a long-lasting business relationship with our motto of "community based business."

KR FOOD SERVICE CORPORATION will continue to take on challenges by always thinking of our customers and staying true to the word "chisō (treating)."
Our Own Brands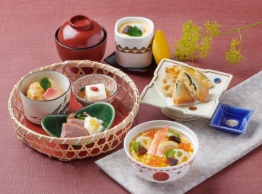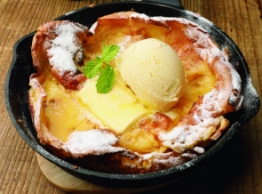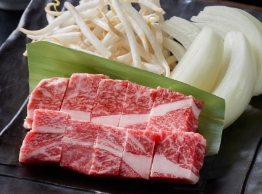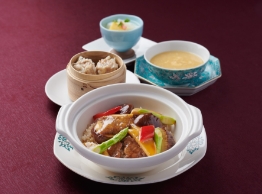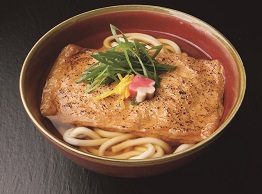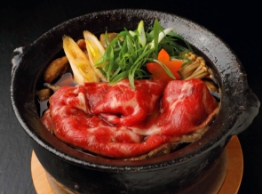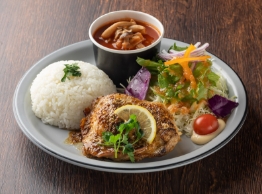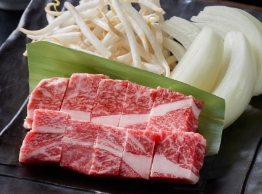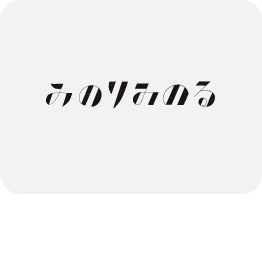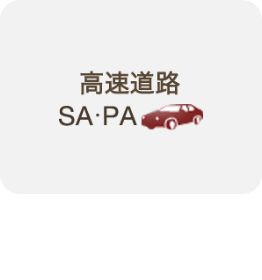 Company Overview
Company Name

KR FOOD SERVICE CORPORATION

Representative

Susumu Mochizuki

Head Office

8F Park building Ogimachi, 3-6-26 Tenjimbashi, Kita-ku, Osaka-shi, Osaka

Year of Establishment

1991

Capital Stock

7.9 million yen

Ownership

99.87%

Primary business

Mainly operates "Kagonoya" Japanese-style restaurant chain, specialty restaurants, and stores in expressway rest areas.

History

December 1974

Establish Kinki Refrigeration & Cooling Co., Ltd. (our predecessor) through 100% direct investment of Osaka Gas Co., Ltd.

July 1975

Begin production and sales of frozen foods

April 1987

Open "Shato hanten" Osaka Honmachi

December 1990

Open "Kaganoya" Yao (current "Kagonoya" Honten)

April 1991

Establish Kinrei Co., Ltd. , take over the restaurant business and frozen food manufacturing and sales business of Kinki Refrigeration & Cooling Co., Ltd.

July 1993

Open first "Kagonoya" in Takarazuka

July 1996

Relocate Head office to Awaji-cho, Chuo-ku, Osaka

September 2000

List on JASDAQ (delist in December 2005)

December 2005

Open first "Kagonoya" in Kanto

April 2008

Open "Konabe Udon" in Machiya and "Fufuya" in Tsurumi

August 2011

Open first franchised "Kagonoya" in Bangkok, Thailand

December 2011

Launch service business at Seki rest area of Tokai Hokuriku Expressway

April 2014

Spin off the frozen food business and transfer it to Gekkeikan Sake Company, Limited.
change Kinrei Co., Ltd. corporate name to KR FOOD SERVICE CORPORATION

June 2015

create restaurants holdings, Inc. acquire 99.8% of the outstanding shares.

March 2017

Open "Kamikouchi Azusa coffee" (Nikke Park Town Kakogawa)

March 2017

Start outsourced operations with the National Federation of Agricultural Cooperative associations at the "Minoru Dining" FES"AN

December 2018

Transition to a holding company structure and change corporate name to KR Holdings

February 2022

Head office relocate to Tenjimbashi, Kita-ku, Osaka

September 2022

Absorb the holding company and operating companies and changed the name of the surviving company to KR FOOD SERVICE CORPORATION