Refine our uniquness.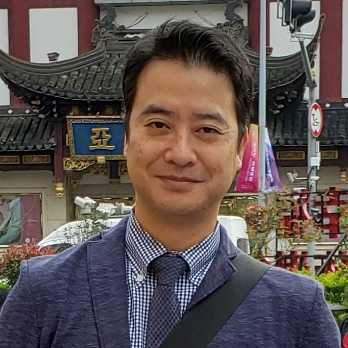 Chief Executive Officer Naohiko Harada
With the reorganization of create restaurants group on September 1, 2016., four companies (RC JAPAN CO., LTD., Create Kissho Inc., Shanghai Bishoku chushin Co., Ltd, and some outlets of create restaurants inc. in Tokyo area) merged to become Create Dining inc., a company specializing in the restaurant business. 
In September 2020, Create Bayside Inc. and Kiya Foods Co., Ltd. joined Create Dining inc., through group reorganization to establish the new and more powerful Create Dining inc. Create Bayside Inc. operates multiple outlets inside the mixed-use commercial complex IKSPIARI. Kiya Foods Co., Ltd. operates udon and soba restaurant called Ginza Kiya with more than 40 years of history.

We operate diverse brands with staff trained at various companies. However, we value the same fundamental principle.
The principle is "to notice what a guest wants and provide the service in advance," "to respect colleagues who work with you," and "to provide guests and community with deliciousness and comfort."
I hope all of our staff will honor the policy and grow themselves as a "food" professional to build the new chapter of this company.
Also, we aim "to be number one in food and service" and "to be the one to raise the overall quality of the group" within the Create Restaurants group.
I believe the staff who come from different cultures and experiences will enable us to achieve such a goal. I trust that the new members will bring even more energy to the new company.
We will further refine our unique skills to ensure that our restaurants will be patronized by our long time cutomers.
Company Overview
Company Name

Create Dining inc.

Representative

Naohiko Harada

Head Office

5-10-18 Higashi Gotanda, Shinagawa-ku, Tokyo

Year of Establishment

1999

Capital Stock

9.9 million yen

Ownership

100%

Primary business

Operate a wide variety of brands in a wide range of genres from Washoku such as sushi, Japanese food, udon and soba to Western cuisine, Chinese, Ethnic, Cafe and Bar mainly in the Tokyo metropolitan area.

History

October 1999

Establish

August 2015

Enter into capital partnership with create restaurants holdings inc.

September 2016

Merge with Create Kissho Inc. and Shanghai Bishoku chushin Co., Ltd
Succeed a portion of the business of create restaurants inc.
Change company name from RC JAPAN CO., LTD. to Create Dining inc.

September 2020

Merge with Create Bayside Inc. and Kiya Foods Co., Ltd