The most authentic Italian experience outside of Italy.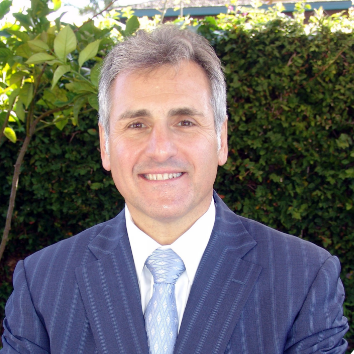 Officer (CEO) Michael Beatrice
"Il Fornaio" has been winning awards and making generations of guests happy for over 30 years. What started as an authentic Italian idea by our founder has become a vision that inspired many people to build a legacy.

What a great testament to the individuals that have been key contributors to this special brand. I speak with great pride on behalf of all of them when I say that "Il Fornaio" has prevailed through three decades of changes in guest interest and demographics. We have been able to maintain a strong following of loyal guests who have made "Il Fornaio" their go-to place for dining and gathering with friends and family. As we build a new generation of guests, it is important that we evolve and adjust to their needs. As competition continues to intensify, we are ready to match that with the same passion we have exhibited over the years.
We must continue to deliver the high-quality food and service that our guests are looking for. Our consistent preparation of authentic recipes, combined with an elevated level of hospitality, is the heart and soul of our business. These values live in our mission to be authentically Italian and have won us critical recognition and loyalty from our guests.

We encourage our staff to take pride in the food they prepare and the service they provide – if we make our guests feel special, they will return. This is what we mean when we strive to provide "the most authentic Italian experience outside of Italy."

If we remain focused, build our knowledge, continue to grow, and stay determined and engaged, we will carry our success onwards for many years to come.
Company Overview
Company Name

Il Fornaio (America) LLC

Representative

Michael Beatrice

Head Office

770 Tamalpais Drive, Suite 208 Corte Madera, CA 94925

Year of Establishment

1987

Capital Stock

US$16 million

Ownership

Creat Restaurants NY Inc. 100%

Primary business

Operates Italian restaurant "Il Fornaio"