Melting Pot of East and West.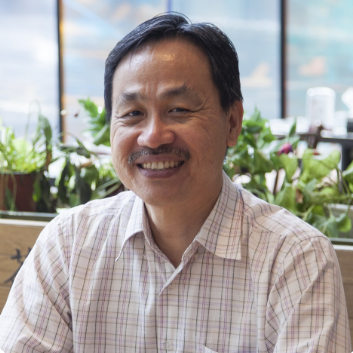 Director (Managing Director) NW Teong
Create Restaurants Asia Pte. Ltd. ("CRA") is a wholly owned subsidiary of Create Restaurants Holdings Inc, a listed entity in Tokyo Stock Exchange. I am both glad and honored to have this opportunity to manage and grow our restaurant business in Singapore.

Singapore is a multi-cultured and multi ethnicity society, this gives rise to different types of food of high diversity. The best part of this is that all different races could accept and appreciate food of other races. For instance, curry fish head, a delicacy in Singapore is enjoyed by all races. Similarly, our famous Chili Crabs are not only appreciated by all races in Singapore, they are also well loved by people all over the world.

Singaporeans love to travel and Japan is one of the top travel destinations among Singaporeans. They love Japan's culture, culinary, language, accessories and others. They especially love the uniqueness of the Japanese food and drink.

At CRA, we bring you popular dishes/concepts directly from Japan. While there is small degree of localization to suit local taste, we ensure high level of authenticity in these dishes. In addition, we work hard to make sure that our dishes are good value for your money. This is highly appreciated by our regular customers as shown in their feedbacks. We plan to continue to expand our existing concepts in Singapore and to work with our HQ to explore new concepts to bring to Singapore.
At CRA, we cherish and appreciate all our staff's hard work. I am glad to share that we have many loyal and long service staff, who have worked more than 7 years with us. In short, we strive to have a cohesive and harmonious team working in a friendly and warm environment.

If you are craving for some authentic Japanese food, our sincere and courteous waiters will be greeting you with a warm smile to welcome you to any of our "Maccha House" and "Shabu sai" outlets spread across in different parts of Singapore.

Company Overview
Company Name

CREATE RESTAURANTS ASIA PTE., LTD.

Representative

NW Teong

Head Office

Back Office: 51 Cuppage Road #06-04, Singapore 229469
Registered Address: 16 Raffles Quay, #33-03, Hong Leong Building Singapore 048581

Year of Establishment

2011

Capital Stock

9.5 million Singapore dollars

Ownership

100%

Primary business

Operates Japanese brands such as "Shabu Sai" and "MACCHA HOUSE"

History

February 2011

Establishment of "CREATE RESTAURANTS ASIA PTE. LTD."

November 2012

Opened its first "Shabu Sai" outlet

December 2012

Opened its first "MACCHA HOUSE" outlet

August 2013

Achieved 10 stores milestone
MORE
SHABU SAI

SHABU SAI

SHABU SAI

SHABU SAI

SHABU SAI

SHABU SAI

MACCHA HOUSE

MACCHA HOUSE

MACCHA HOUSE

MACCHA HOUSE